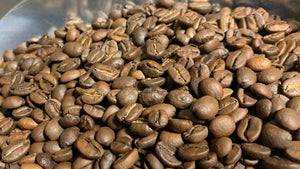 Our Coffee
Elevate your at-home coffee experience with our specialty coffee, roasted for you to enjoy in the comfort of your home. With each sip, you'll taste the rich and complex flavor profile from our dedication to quality and craftsmanship. Start your morning off right with a single origin or signature blend and savor the difference.
SHOP NOW
Mexico - Chiapas
Introducing the exquisite Mexico Chiapas! ☕✨ Our coffee beans originate from small producers in the town of Siltepec, central Chiapas.
Read more
Great customer service on ordering online. Best coffee I have tasted!
Cindy B.
I have purchased coffee form Encore a few times and have never been disappointed! The aroma is amazing!
Larry H.
Encore Coffee provides excellent roasted coffee and outstanding customer service. We found Mike at Encore Coffee last fall through a word of mouth recommendation and we could not be happier.
John G.
Great coffee and also great customer service! The Harmony breakfast blend is exactly The kind of coffee I like. Has a subtle chocolate flavor and not too acidic.
Robert S. - Oro Valley, AZ
Some of the best roasted coffee available anywhere at reasonable prices. Encore Coffee company knows how to roast beans and the result is a perfect cup of coffee.
Roberta G. - New York, NY
Encore Coffee Co.
4322 E. 142nd Street
Kansas City, MO 64030
(816) 701-9150

Hours:
Wed - By Appt.
Thu/Fri Noon-5pm